Diploma in Textile Processing being run at Govt. Polytechnic Hisar, has been a very job oriented course. This is a key area in textile production. Students of this branch get job opportunities in varied areas of textiles like production, export house, quality assurance, lab testing, dyes and auxiliaries marketing to name a few. Alumni from this department have excelled in all the fields. Placements in general all through the past years have been very consistent.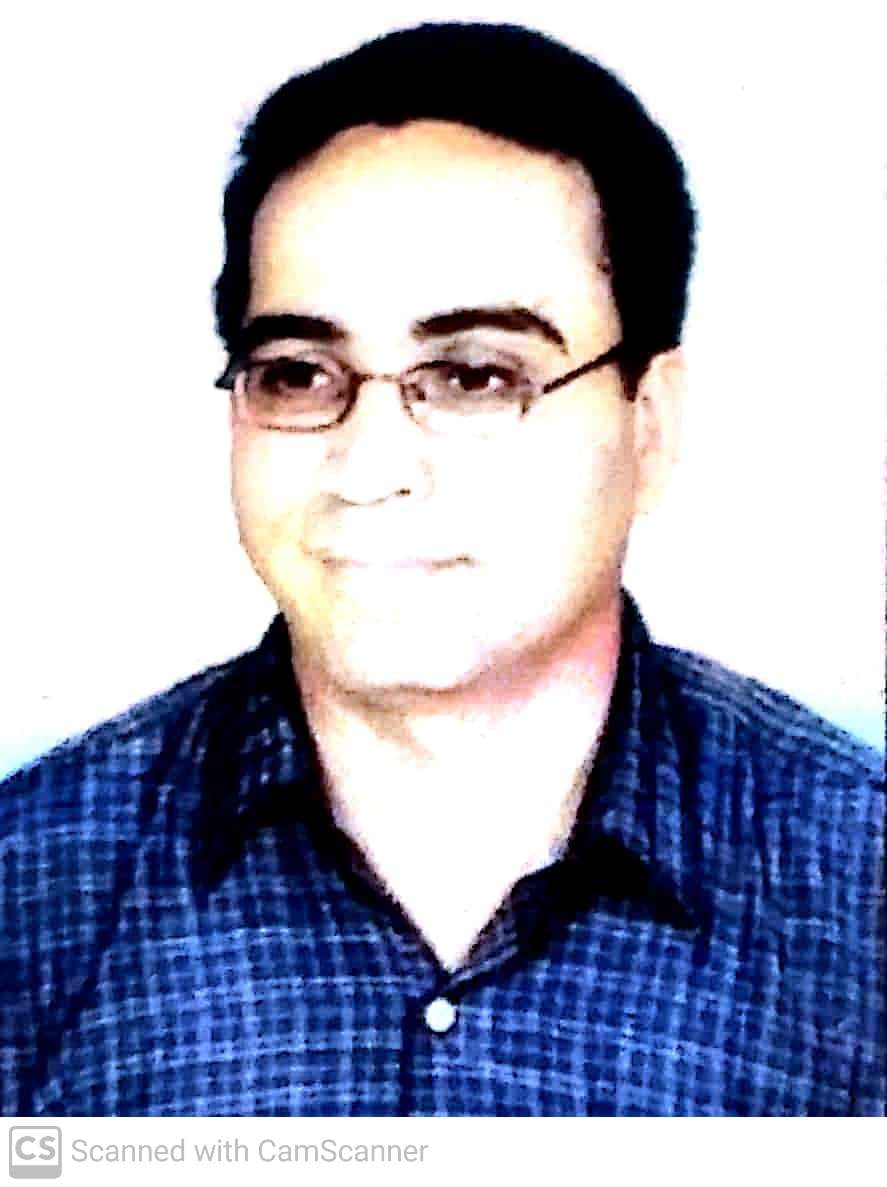 Message from the Desk of HOD – Textile Processing
Branch of Textile Processing is one of the core building blocks of the textile field. It adds value to the textile material by adding marketability, aesthetics, colour, feel and numerous add on properties by which the fabric/ garment is made usable for humans for wearing as well as rendering it fit for technical use like medical, sports, defense etc. Department of Textile Processing dates back to the year 1995 with qualified, dedicated staff and well equipped aboratories for practical work. Department has produced numerous luminaries in the field of Textile Processing over the years. In short this course is the shortest step which make one reach the top of the ladder in achieving excellence be it technical, managerial or human values. Still the goal to reach excellence always goes a step ahead. And department continuously strives for that. I thank all the stake holder of the department be it students, parents and teachers associated with the textile processing department.
Mr. Mandeep Nagpal
Senior Lecturer
Textile Processing
Sr. No
Faculty Name
Photo
Designation
Qualification
Contact No
E-mail

1

Mandeep
Nagpal

Senior
Lecturer

B.Tech

8901543727

2

Rajesh
Kalra

Lecturer

B.Tech

9468169624

rajesh_naggal@yahoo.com

3

Ajay
Jindal

Lecturer

B.Tech

9896970027

ajayjindal74@rediffmail.com

4

Kanak
Prabha

Lecturer

B.Tech

9416863500

5

Sanjay
Sigger

Lecturer
(GF)

B.Tech
M.Tech

8652552503
TEXTILE DYEING LAB
The lab is equipped with Exhaust dyeing machinery, High Temperature High Pressure Wet Processing Machines; Lab model machines (Jigger & Winch), Laboratory Ovens, Washing Machines etc. The lab has been formed to provide practical knowledge of pre-treatments, dyeing and finishing of natural, synthetic fibers and their blends to students.

TEXTILE PRINTING LAB
The lab is established for conducting practical's of textile printing, dyestuff chemistry and textile fibers. It is equipped with printing tables, padding mangle, steaming chamber, transfer printing machine, rota-dyer etc.
PROCESS & QUALITY CONTROL LAB
The lab is established for conducting practical's of physical and chemical testing of textiles. It is equipped with laundrometer, pilling tester, flammability tester, light fastness tester, tensile strength tester, exposure rack, spray tester, colour matching cabinet etc.

Placement record of this branch has been consistently very good. Our students have been placed in renowned companies in textile over the years as is visible from our notable alumni's detail of which is given below. Prominent among the companies are Vardhman,baddi,Vardhman Budni, Vardhman Hoshiyarpur, Nahar Groupof Companies, Manohar Filaments Sonepat, Jain Cord Pvt Ltd UP, Kapoor Industries Panipat, RSPrintFab. Noida, Bureau varitas Noida, HRTexPrints Faridabad, Century Textiles Gujrat, Birla Textile Kolkata, Jai Shree textiles Kolkata to name a few on a staring package ranging from 1.44 Lcas to 3.22 Lacs.
Notable Alumni: Name a few following are the notable Alumni of TP branch
1.Kapil Kumar Bidasra :-
● Textile Processing–Batch 1997- 2001 :-
● Vice-president at Shahi Exports Ltd.
● Core team member of Shimoga Woven Processing – Shahi Project.
● 20 years successful experience in Fabric Continues Dyeing.
2.Rajeesh Devgan: (1997-2001):-
● Textile Processing–Batch 1997- 2001
● Heading the Enterprose Operations at Manohar Filaments Sonepat
3. Sunil D Sharma:
● Vice President Nahar Processing (Yarn Dyeing & Marketing) Lalru, Dera
Bassi Punjab
4. Sunny Grover:
● Senior Production Manager at vardhman Fabrics Budni MP
5. Ravi Kakkr :
● Manger North Zone Beva sIlicons Pvt Ltd Chennai TN
1st year
Semester 3
Semester 5