Sr. No.
Lab Name
Subject Taught in Lab
Incharge Name
No. of Students placed
(included backlog)
No. of Student placed
(included backlog)
Placement %
1
CAD Lab
CAD in Fashion Design & IT
Garima Ahlawat
6
9
100
2
Garment Construction Lab
Pattern Making & Garment Construction
Nidhi Sharma
10
15
65.22
3
Draping Lab
Draping
Parul Gupta
5
4
11.11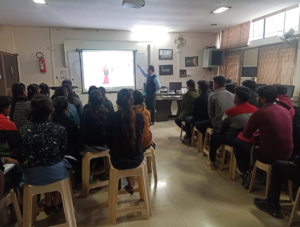 CAD Lab
This lab provides practical knowledge about designing department in computer aided design software. CAD software is used to increase the productivity of the design and improve the quality of design. CAD helps students to learn how computer-aided designs can be applied for garment designing, pattern, cutting, grading, lay planning, fabric designs & print designs etc.
Draping Lab
Draping is the art of manipulating fabric directly on the dress form or mannequin. Draping lab is most important part of Fashion Design Department. With a facility of dress forms and mannequins, students explore their creativity in the designing of garment silhouettes.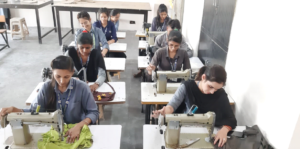 Garment Construction Lab
This lab provides practical knowledge about Pattern making, Grading, Garment production, Garment designing and Accessory designing etc.This lab contains Drafting table, Cutting table, Dummies, Single Needle Lock Stitch, Zigzag Machine and Overlock Stitching and Embroidery M achine It has seating capacity of 30 students at a time.
Classroom