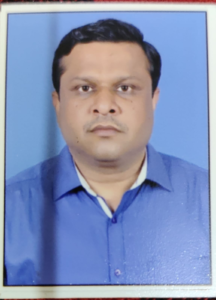 The Institute has full fledged Training Placement cell which aims at providing 100% placement to our students. The quality of placement is improving day by day. First Job Mela was organized in the Institute from 06 to 08 March 2019 which was a great success and students from all over Haryana got placement in various Industries. 16 Industries attended JobMela viz. During this Job-Mela, 150 students of our Institute got placement.
1.  Sachtech. Solutions, Mohali (Chandigarh)
2.  Daffodil Software,Hisar
3.  Kirloskar Health Care Pvt. ltd, Delhi
4.  Irays Medtech Solution Pvt.ltd , Gurugram
5.  Kamal  Chaudhary and associate, Hisar
6.  Suncity Mall, Pvt.Ltd Hisar
7.  Window IT, Mohali
8.  Solitaire Infosys. Pvt.Ltd.
9.  DCM Ltd., Hisar
10.  Ahuja Overseas, Jaipur
11.  Escorts, Faridabad
12.  International Tractor Ltd. (Sonlika, Hoshiyarpur, punjab)
13. Team Computers New Delhi
14.  Ganga Industries, Hisar
15. VSERV Infosystem Pvt.ltd, Noida
16. Surya Agro industry, Karnal
17. Repozitory Technologies Pvt. Ltd. 
Students of Institute visited in the companies having MoU with Govt. Polytechnic, Hisar for their training, industrial visit, project work and for placements. Experts are also called for lectures in the institute regularly from the companies having MoU with Govt. Polytechnic, Hisar.
LIST OF MOU'S (Last three years)
Sr. NO.
Month/Year
Industry
Branch
Dated
Remarks
1
03/2018
Textile Associates of India, New Delhi
Textile and Fashion
3/7/2018
2
03/2018
H. P. Cotton Textile Mills Ltd. Hisar
Textile and Fashion
3/8/2018
3
03/2018
Sach Tech Solution Ltd. Mohali
Comp. Engg.
3/12/2018
4
03/2018
Metabit Techbreve Pvt. Ltd. Gurgaon
CE, ECE
3/16/2018
5
04/2018
Window IT, Mohali
Comp. and Electrical Engg.
4/11/2018
6
04/2018
Provinus Solution Pvt. Ltd. Hisar
Comp. and ECE
4/16/2018
7
05/2018
Daffodil Softwares Ltd. Hisar
IT
5/5/2018
8
06/2018
India Today Fashions Ltd. Jaipur
Fashion Technology
6/25/2018
9
06/2018
Goodwill Impex Ltd. Jaipur
Fashion Technology
6/26/2018
10
06/2018
Ahuja Overseas Ltd. Jaipur
Fashion Technology
6/26/2018
11
08/2018
Magsons Exports, Gurugram
Fashion Technology
8/23/2018
12
08/2018
Seven Hills Internationa, Gurugram
Fashion Technology
8/24/2018
13
03/2019
Vaishnavi Textiles Pvt. LTd. Ludhiana
Textile and Fashion
3/8/2019
14
04/2019
Solitaire Inforsys Pvt. LTd. Mohali
ECE, Electrical and I & C Engg.
4/15/2019
15
06/2019
Mars Edpal Interuments Pvt. Ltd. Ambala
6/5/2019
16
03/2020
Nissenken Quality Evaluation India Pvt. Ltd. Jaipur
Fashion Technology
3/4/2020
17
09/2021
BSNL Telecom, Hisar
Comp. and ECE
9/16/2021
18
09/2021
Netwing Infotech, Ghaziabad
ECE
9/16/2021
19
09/2021
Repozitory Technologies Pvt. Ltd. Hisar
Comp. Engg.
9/16/2021
20
11/2021
MSME, Rohtak
ME, IC, ECE & Comp. Engg.
11/22/2021
21
12/2021
ISGEC, Yamunanagar
ME branch
12/14/2021
22
12/2021
VVDN
ECE, CE
12/31/2021
23
12/2021
Norspin Pvt. Ltd. Gurugram
TD
Dec. 2021
24
01/2022
Weaving Service Centre, Jaipur
All branches
Jan. 2022
25
02/2022
VSERV, Noida
All branches
2/22/2022
26
03/2022
R. S. Prinfab Ltd. Noida
FD, FT
3/15/2022
27
03/2022
Common Sourcing Solution, Gurugram
FD, FT
3/16/2022
28
04/2022
Cheer Sagar, Jaipur
FD, FT
4/4/2022
29
04/2022
IES University
All branches
4/19/2022
30
06/2022
Team Computers Ltd. Delhi
Comp. Engg.
6/15/2022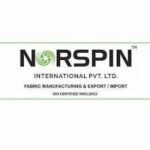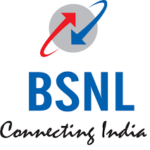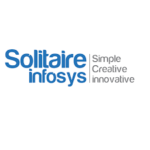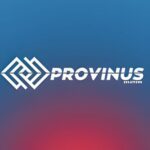 Training & Educational Tours
Educational tours are necessary to be undertaken by students to gain a more practical understanding of their area of study. Understanding this, we plan educational tours that are specially design to let the students gain important knowledge about the country, its market, culture and other  aspects. Some of the  details of major industries/companies/organization where students are visiting for their education tour, industrial visits are given below:-