Textile Technology is the branch where making of thread (धागा) and making of all types of cloths like shirt, pant , T- shirt, suit, ladies garments, gents garments, inner wear, socks, Curtains , sofa Cover, bed sheet, towel, Shoe Cover ,interior of Cars is taught.
The Department of Textile Technology at Govt. Polytechnic Hisar was started in 1995 as 4 Years sandwich Course and now offers Three Years Diploma Course in Textile Technology with an intake of 60 + 6 Student per Year. It is the oldest and largest department of Textile Technology amongst the polytechnics in Haryana. It has well equipped Spinning Lab, Weaving Labs and Knitting Lab for fabric making, Textile testing Lab , Fabric analysis lab, Garment labs and Dying lab.
The students after completing the Diploma in Textile Technology are placed in Government sector and banking sector, and industries like DCM Limited Hisar, Vardhaman Textiles Limited, Raymond Limited ,Sports king Ludhiana, Manohar Filaments, JCT limited, GBTL Bhiwani, Nahar Group of industries ,Trident limited, HP cotton mills limited, RSWM limited, Devgiri Industries, Kapoor Industries, Golden Terry Towel, Sunny Exports, Shahi Exports, Mahajan Exports, SGS, and Bureau veritas, Diamond Exports, Duke limited, Sitaram Spinners limited Hyderabad , Nike, Reebok, Monte Carlo, Jockey to name a few with a package from Rs. 15000-24000 per month .
Link of why to come to Govt Polytechnic and JOIN TEXTILE TECHNOLOGY:
https://www.youtube.com/watch?v=e0hH84opSe8
Video link of labs at Our Institute:
https://youtu.be/3IDf1qrYMoU
Video link of some functions of Deptt. Of Textile Technology of Government Polytechnic Hisar:
https://youtu.be/GtoXVAfrXGk
Video links, Some Alumnae:
https://youtu.be/GiaQuSc8ldo
Video links of placements news:
https://youtu.be/PV_XGunBiIs
Video links industrial visits:
https://youtu.be/5qEEZCVZS4c
Mobile no. Er. Rakesh Jindal – 9416775050 . Er. Jitender Kumar – 9992069508
Message from the Desk of HOD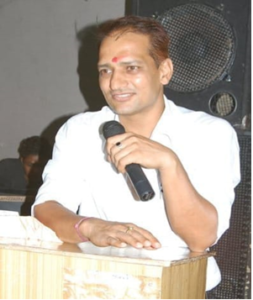 As quoted by Hon'ble APJ Abdul Kalam , "The purpose of education is to make good human beings with skill and expertise… Enlightened human beings can be created by teachers."
Department of Textile Technology at Govt. Polytechnic Hisar pursue that knowledge is power. It has well qualified faculty with M. Tech. and Ph.D. The department is the oldest and largest in terms of lab and equipment's amongst the Polytechnics of Haryana. The teaching is done in smart class room with OHP, YouTube channel and practical's through videos, live demonstration and industrial visits. The students are well placed in renowned companies like Vardhman , DCM, at very higher positions like general manager and vice president, and also in Government sector. Many of the students after achieving highest positions in industries have opened up their own ventures and are successful entrepreneur.
Link of why to come to Govt Polytechnic and JOIN TEXTILE TECHNOLOGY:
https://www.youtube.com/watch?v=e0hH84opSe8
Video link of labs at Our Institute:
https://youtu.be/3IDf1qrYMoU
Video link of some functions of Deptt. Of Textile Technology of Government Polytechnic Hisar:
https://youtu.be/GtoXVAfrXGk
Video links of placements news:
https://youtu.be/PV_XGunBiIs